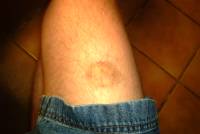 A thigh shot from Beau's Tippman 98

Jamies hand 2 days after being shot by Rick, wear gloves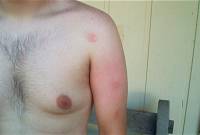 Dave, after our 6-22-02 game, ouch.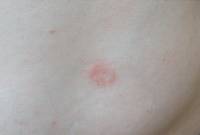 My side, after I took a shot from Brandon, i nailed him same time, double out.
My arm and shoulder after the 8-3-02 game.
The following photos are a result of Jamie, he chronoed at 344 fps, after the game.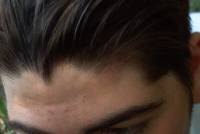 Dave's head, through his mask, damn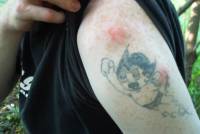 My arm, multiple shots.

My arm after taking a shot from Brandon, during CTF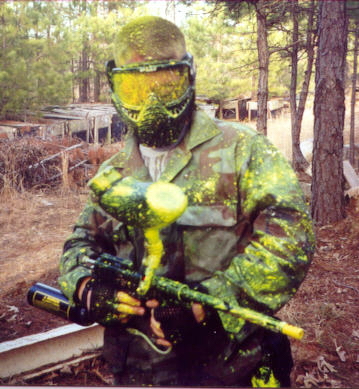 The result of a paintmine, lol.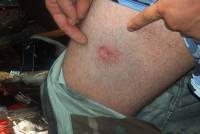 Cory's leg after taking a shot from me, ouch.
Mike's arm, and i believe that was from friendly fire (Jamie)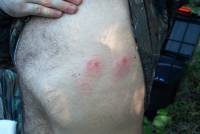 Mike's side, same victom, same HOT shooter.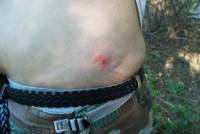 He got me in the side, and yeah, i know i missed a beltloop.