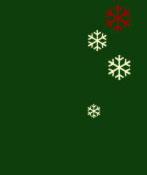 Welcome to our web site!

This web page is primarily about us, where and when we play, the equiptment we prefer to use, and a gallery of bruises and welts that we are proud of.




We are excited that you are visiting our web site. Our group is here to provide unique adventures for any occasion.

On this site you'll find information about our activities and facilities, along with descriptions of our equiptment of choice, times for play, and picture galeries of us and of course, the welt/bruise collection.

From CTF to Speedball, we do it all.

from left to right: Mike, Dave, "Eric", ME, Cory, Amanda

Paintball Xtreme
Hamilton, Il 62341

If interested in playing with our group, e-mail me.




Copyright 2002 Ceph Technologies



This is the place we get all our supplies, everything you need for paintball.